ABOUT BARDY FARMS – BARDY FAMILY HISTORY
"100 Years and Still Fresh"
The Bardy Family history in America started when Abraham Bardy immigrated from Russia in 1904. He was a poor farmer who started vegetable farming in Union, New Jersey. In 1905 he sent for his wife Gussie and five year old son Jack, both of whom were still in Russia.Abraham and Gussie had eight children together: Jack, Edward, Joseph, Philip, Ida, Florence, Anna and Bertha. The brothers and sisters all worked the farm. The vegetables, eggs and butter that they produced was sold in the Elizabeth Market on High street.
Years later they had a small roadside stand on Morris avenue. That stand developed into their first little grocery store. That store is located were the majestic cleaners store is today. Then in 1952 the brothers built their first supermarket.
Bardy Farms Supermarket was the most modern and progressive market of its time in the country. The store had frozen food, a bakery department, deli, a butcher shop on site, fresh seafood department, and of course a produce department featuring their very own produce. Most of which was produced just two block away on Spruce street where their 40 acre vegetable farm was located.
In the late 1950′s, due to the success of the supermarket, the family purchased farm land in Basking Ridge, Millington, North Plainfield, and Warren Township. The 30 acre farm on Route 22 East in North Plainfield was to become the site of the next Bardy Farms Supermarket, but was instead long-term leased to great eastern and is presently the site of a new Costco. The Warren site became the location of the next supermarket and shopping center. The Bardy Farms Country Square of Warren was built in the early 1960′s. Today Kings Food Markets is the present tenant. The 130 acre Millington farm was donated in 1998 to the Great Swamp National Wildlife Refuge, one of more than 550 refuges in the National Wildlife Refuge System. The refuge is managed by the federal United States Fish and Wildlife Service, an agency within the United States Department of the Interior. The Basking Ridge farm was developed and is the present site of the Barons Condominium Association.
Today, Philip's son Rob operates Bardy Farms & Greenhouses in Warren, New Jersey. Rob Bardy, a graduate of Fairleigh Dickinson University, is the last family member still farming after all these years. The farm proudly celebrated our 100′th anniversary in the year 2004.
Thank you,
Donna & Rob Bardy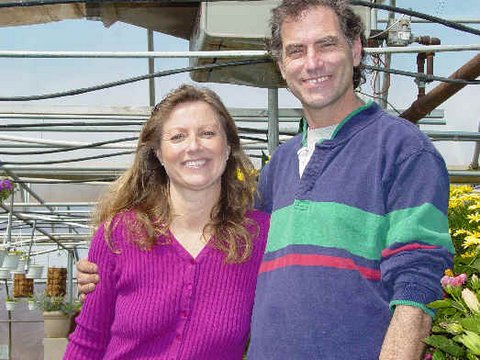 View Our Picture Gallery
click images to view